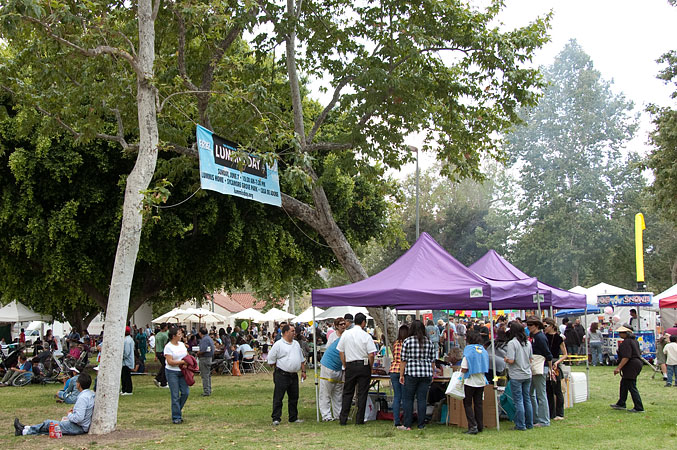 01
June 7, 2009 was the fourth annual Lummis Day, the festival of Northeast Los Angeles.
Congratulations to organizers Eliot and Jain Sekuler, Ann Walnum, Carmela Gomes, Eddie Rivera, Maggie Barto, Michele Clark, Rosamaria Marquez, Britta Couris, Francisco Gomez, Randy Carrillo, Pam Hannah, Suzanne Lummis and many other dedicated volunteers.
It was a cool day of fun, food, performances and community organizing. For full details see www.lummisday.org built by longtime Montecito Heights resident Bill Murray.