Montecito Heights Views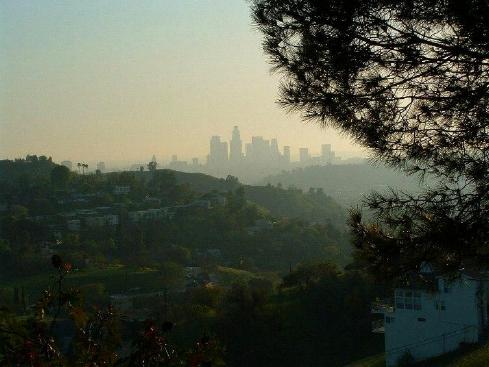 David Mitchell has graciously sent this picture series that encapsulates the enchanting essence of Montecito Heights. Our little oasis is really just a stone's throw away from downtown Los Angeles.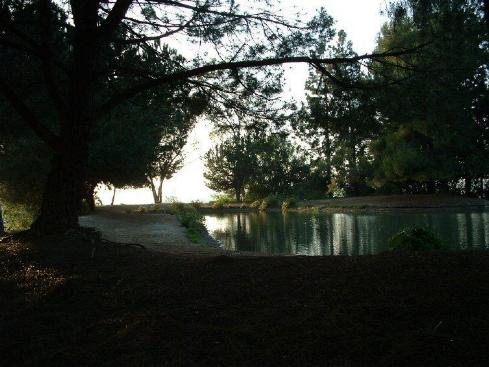 Look in the other direction, and you will only see lovely serene wilderness.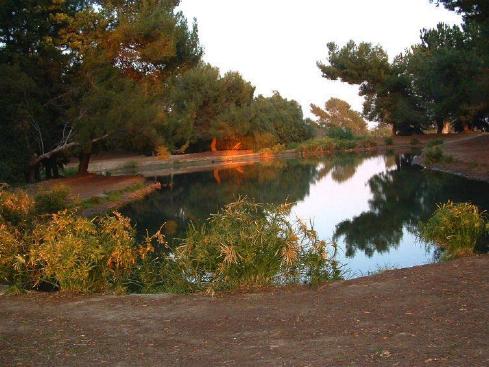 Here is another view of Debs Pond. David lovingly describes his this special place, it's one of his favorites:
I am repeatedly surprised when yet another neighbor has no idea what a Regional Park gem we have on the north side of our community. How many times have I heard, "What do you mean there's a fishing pond in that park?" Well, only a short 5-minute walk from my doorstep is a favorite place of mine at the top of the world.
We are lucky indeed to be so near such a delightful park. Thanks for capturing it for us David!
Evedale Sunset. Another masterpiece by David Mitchell. Thanks David!
---
David Mitchell and Butch Belo sent in the beautiful Montecito Heights view above. They graciously dedicate it to Nancy Smith for her help in preserving the view for our future! Thanks David and Butch!
The beautiful Montecito Heights view above was sent in by Rich and Debbie Delgado. Thanks!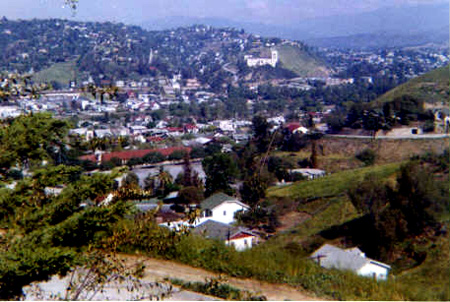 This fascinating picture from early Montecito Heights (circa 1955) was sent in by Harriet Tower. Harriet shares some wonderful stories of her childhood in Montecito Heights. Check out Harriet's and others' Memories of Montecito Heights.