Take a peek at some exciting restoration projects in our neighborhood. Check out Restoring Montecito Heights!

Maybe you've wondered what's going on down the street, or maybe you're thinking about moving in to the neighborhood. Real estate professionals know that one sure sign of a neighborhood just about ready to explode in value is the number and extent of homes revitalization occuring in the area. Well, Montecito Heights must be reaching critical mass, because homes are being renovated all over the place!
Here is an inside look at some of the homes currently in restoration, and how these homes got a new lease on life. Click on Restoring Montecito Heights! to find out more.
Montecito Heights Overview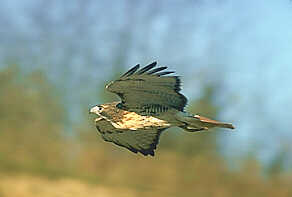 ---
The Montecito Heights Improvement Association has operated for over two decades with the goal of protecting the historic integrity, preserving the natural beauty and advancing the progress of this little gem of a neighborhood.
---
Montecito Heights, in the renowned Northeast portion of Los Angeles, borders the celebrated Arroyo Seco River (our westernmost boundary) and stretches up the lovely eastern hills behind the magnificent Heritage Square Victorian houses you can see from the 110 freeway at Avenue 43. Our community is bounded by the Arroyo Seco River on its west, Avenue 35 to the south, and includes the vast virgin arroyo wilderness lands of Ernest E. Debs Park. Our northeastern border touches the charming community of Hermon. Our easterly border adjoins the Monterey Hills community at Monterey Road. Our good neighbors to the west include Mt. Washington and Highland Park. A map is available to show you in greater detail just where our community is located.
ASNC describes our boundaries as follows:
Begin at the intersection of the 110 freeway at approximately Avenue 55, move southwest along the 110 freeway to the intersection of the 110 freeway and Pasadena Avenue, south on Pasadena Avenue, southern boundary of Heritage Square Avenue 35, east to Griffin Avenue to Idylwild Avenue, north along Avenue 33 to Lupin Terrace, east to Von Keithian Street and the imaginary line to the summit of Flat Top of Hill, center of radio tower, to the corner of Sierra Street and Mercury Avenue, along due north imaginary line bisecting Debs Park, to 110 freeway.
---
---
Have a look around! Click on any highlighted text to visit the site you want: